What Can Mold Do to You?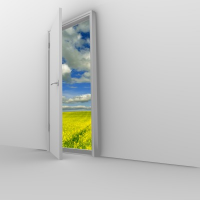 Because mold spores are always in the air, everytime you open a door or a window, you're inviting mold into your home. It's unavoidable. Spores can also enter your home through your air conditioning or heating systems and on the bodies of your pets as they come and go.
You wouldn't think that something so tiny as these microscopic spores could cause the damage they are able to, but because they are the reproductive cells of mold, their reason for existence is to multiply and continue their life cycle.
Food for Mold
Their means of growth is to attach themselves to anything organic in warm, damp, humid conditions:
Walls, ceilings
Wood  and wood products
Drapery, upholstered furniture
Paint
Carpet
Even household dust
Once they have accomplished this task, it only takes between 24-48 for growth to begin. When this happens, mold begins digesting whatever it is attached to, and if left alone will destroy it and whatever else it spreads to. More spores are then created, and the cycle continues.
Mold Destroys More Than Your Home
Mold can destroy your health, especially if you are someone who has respiratory conditions, immune suppressed conditions, if you are elderly or very young. It can cause:
Allergy symptoms
Congestion
Nasal irritation
Coughing and sneezing
Breathing difficulties
Asthma attacks
Skin rashes
Eye and throat irritation
Migraine headaches
Fatigue
Chills or fever
Aching muscles
Nausea
As you can see from this list, because mold symptoms can be attributed to any number of  conditions, it is often difficult to diagnose that what you're experiencing has been caused by toxic mold. For this reason, many people have become very ill from mold exposure.
If you or someone in your home is experiencing chronic symptoms that can't be attributed to a physical condition or doesn't respond to treatment, you should consider having your home inspected for mold. Mold is not always visible to you because it can grow in places you don't necessarily look at frequently, if at all.
Call a professional, trying to handle a mold problem on your own can make the situation worse by inadvertently spreading it. A professional mold remediator will locate the cause of the mold, then safely and thoroughly get rid of it for you.