Are You Worried About the Dangers of Mold?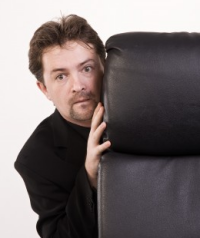 Certainly mold growth in your home is very undesirable, but there really isn't any reason to be afraid of it, unless you don't have it properly taken care of.
Mold is sneaky, it can start growing in places you can't see and remain undetected for a long time. The important thing is that when it is discovered that the situation is taken care of quickly, correctly and permanently.
The process of removing mold is called:
Mold Remediation
The term remediation simply means: to remedy, or remove something bad or defective, correcting a fault. In this case, the something "bad" is mold.
Using the right procedures and products, mold can be removed from your home or office and you can once again breathe easier knowing there is no further danger.
Mold removal is a process
If you think you may have mold in your home…
The 1st step is to have certified inspectors thoroughly inspect your home.

They will look in places you might never consider looking.
They will give you a report of their findings and a detailed proposal for remediation.

Next, the area in question must be contained.

Rooms must be isolated.
Areas like vents, ventilation ducts, cold air returns and other openings must be sealed off.

Then the mold is treated, preferably with EPA-registered products, which are designed to fight contamination.
If there are items or materials that cannot be remediated, they must be removed and discarded.

Such things as drywall, carpet, upholstery, cabinetry or padding

An extremely important part of remediation is the clean up. It's essential that all debris and hard to notice particles are properly cleaned up and removed in order to properly complete the process.

HEPA vacuuming is a must.

Next, an EPA-registered anti-microbial product should be applied to prevent regrowth.
Finally, another complete inspection should be held to make sure that all mold has been removed and all areas have been treated with the anti-microbial.
Mold Solutions NW is a full service mold solutions provider with IICRC certified inspectors.
This is the proven process that we follow, a process that will provide you with peace of mind so you can breathe easier.
If you think you have a mold problem, don't panic, but don't wait either.