Wouldn't You Rather Prevent Mold Than Deal With It?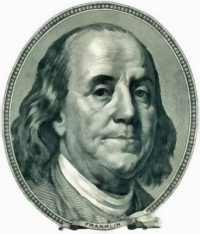 Benjamin Franklin once said: "An ounce of prevention is worth a pound of cure."
This is a concept used in countless aspects of our lives, prevent it rather than deal with it.
Nothing could be more true than when you're talking about mold and mildew. Although they are a part of nature, they're a part of nature that we don't want in our homes.
Considered a fungus, mold and mildew are insidious, and once they begin they can not only be toxic, but hard to remove as well.
How are they harmful?
As the mold grows, it produces microscopic spores that travel through the air. The harm comes when they are inhaled, which gives them the opportunity to grow and thrive inside our bodies, especially in the lungs, which can cause respiratory problems.
How can mold be prevented?
In order to prevent excess growth in our homes, we need to understand what mold needs to grow and flourish.
Like most other living organisms, mold needs:
Oxygen
Food – Organic matter is what mold uses for its food source.

Plants
Food
Fabrics and carpets
Wood
Paper
Wallboard

Proper temperature – Mold grows best at between 40°- 100° Fahrenheit.
Moisture – High humidity or excess water and moisture.
Control mold and mildew growth:
Keep in mind that when materials get wet and stay wet, they begin getting moldy. Once it has begun, mold can grow very quickly and very quietly, before you are even aware of it.
So it seems the key to preventing mold growth is to either prevent or repair water problems.
Water problems can be caused by:
Unrepaired leaks in the plumbing or from a damaged roof.
Landscaping that is too close, thus holding moisture too close to the outside of the home.
Watering your home when you should just be watering the lawn.
Excessive humidity caused by:

Condensation on the windows
Shower fans that aren't used
Firewood stored inside the home
Too many houseplants
Excessive usage of humidifiers
Not using the exhaust fan over the stove
"Line" drying your clothes inside
Excessive cooling from the air conditioner
If there is water in your home that is not supposed to be there, remedy the situation to prevent further or future mold growth.
If you think you have a mold problem…