Is Your House Showing Symptoms of Mold?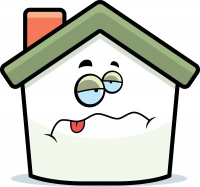 Because mold creeps in slowly and in undetectable places, many people aren't even aware when their house is beginning to show symptoms of having mold growing in it.
Mold spores are everywhere, inside your home and out.
It's when they find nice moist, warm places, with an organic food source that they begin to grow and flourish.
In reality, we all have those places and potentials in our homes…
Humid bathrooms
Damp dark basements
Poorly ventilated attics
Dark, moist under sink cabinets
Windows with condensation
Recognizing mold symptoms in your house
A great tool to detect mold is your nose:
You may be smelling musty, stale odors in your:

Bathroom
Laundry room
Attic
Basement
It can even be in the walls

Your clothing and towels may smell musty even after just being laundered
When your furnace or air conditioner turns on, the air may smell stale
Because you get used to the smells and odors in your home, you may not recognize unwanted odors right away. A good time to pay special attention to those symptoms is when you return and enter into your home after having been gone for a while.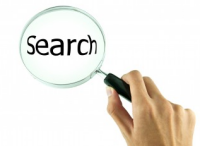 If you can smell these odors, but you can't see them, you may need to do a little detective work to determine the source: check behind sofas, under carpets, in cabinets, even check any wallpaper you may have in your home.
If your nose is telling you that you have mold, you probably do.
Use your eyes to locate mold growth also.
Watch for damp cardboard or other organic materials in your basement, attic or garage
Check your basement walls for crystalline substance that appears white or gray
If you have a water softener or filter in your home, speckles or splotches may appear on them
Be aware of discoloration on your ceilings or walls
Mold Solutions is a full service mold solutions provider, who can remove the threats to your health and safety caused by mold.
Don't wait until you have mold associated health issues, if your nose and your eyes have alerted you to a possible mold problem.
[ratings]