Are You Smelling Mold?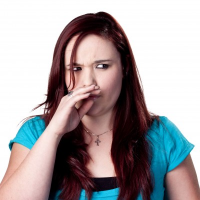 What is that foul, musty smell that you notice whenever you enter the house or pass by a certain area? It actually could be caused by a number of things, but more than likely you're smelling mold.
Sometimes mold is easy to find; you can see it around windows, in the shower, and even growing on your walls. But all too often, mold is growing in places that you won't easily find.
So don't think that because you can't see it, it doesn't exist, if you smell mold, it's there somewhere, and it would be wise to have it located and remediated.
Where can mold be hiding?
Mold can hide in various places:
One lady complained of a musty smell in her carpet near an outside wall. Because the house was built on a concrete slab rather than having a crawl space, they came to the conclusion that it couldn't be mold. But if you have foundation problems, such as cracks that allow moisture to creep in, you can have mold.
Another unseen mold problem occurred on the back side of some kitchen cabinets that had been exposed to too much moisture.
Mold can be found behind wallpaper, behind wall paneling and under carpets and other flooring.
It can be found in crawl spaces, attics and in the backs of closets.
You can find mold on the bottom sides of drawers that are in kitchens and bathrooms where dampness, spills and leaks occur on a regular basis.
Mold can be sandwiched between the sub-floor and floor and concealed in wall cavities.
Locating Mold Growth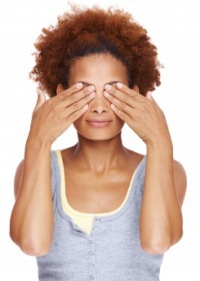 You could play hide-n-seek with mold for a long time, and possibly never find where it's growing. In the meantime, you're giving it a chance to spread, as well as do damage to your home and your health.
If you are smelling musty, unpleasant odors in your home, and you can't find the source…a certified mold inspector will be able to locate the problem.
Mold Solutions NW is a full service mold solutions provider for the Seattle Puget Sound area, Bellevue, Everett, and Tacoma.
We can remove the threats to your health and safety caused by mold.
[ratings]