Mold in Your Home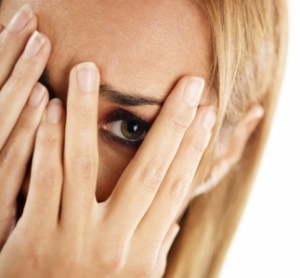 All too often, when a home has mold problems, the mold is found hiding in places you don't often look at. By the time its presence is detected, it has had a chance to really take hold and do damage to your home and possibly your health.
It can hide:
Under sinks around leaky pipes
Between walls
Under carpets or other flooring
In damp basements
Around your window sills
Even in your furnace

Mold can grow in the areas of your furnace's duct work where dust collects. Then as you turn on your furnace and warm air begins circulating through your house, so do the mold spores that have begun growing.
If mold is hiding…how do you know it's there?
Mold is not only ugly to look at (it can be pink, green, gray, white or black), but it has a distinctive odor. If you have ever smelled moldy food from the refrigerator, you know what I'm talking about. It's a dirty, musty, moldy, unpleasant smell. It can often be smelled before it can be seen.
These odors are a strong clue that mold growth has begun, and it's something that should not be ignored.
Another indicator that you have hidden mold in your home is if one or more persons develop cold like or allergy like symptoms such as sneezing, runny or itchy eyes, nasal congestion or a runny nose.
If these are symptoms you already experience, it may cause you to think this is normal. But if your symptoms are worse when you are in your home or business and they ease up or go away when you leave, it is more than likely that your symptoms are brought on or made worse because you are being exposed to mold.
Other signs of mold…
Peeling, cracking or bubbling paint
Peeling or discolored wallpaper
Walls that bow or bulge
Walls or surfaces that always feel damp
Discolored or stained walls
Continuous condensation around windows or pipes
Mold can be a serious problem if not dealt with correctly, it's damaging to your health and to your home.
Contact us if you think you have a mold problem – we know what to look for, where to find it, and what to do when its found.