Does Mold Cause Allergic Reactions?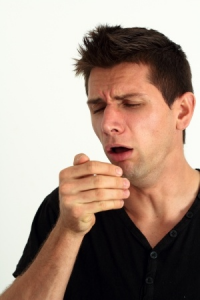 Do you feel like you are "doomed" to live with cold symptoms forever? Is it one of those seasonal colds  or sinus infections that you just can't get rid of?
You're sneezing
Wheezing
Coughing
Congested
You have watery itchy eyes
You have constant postnasal drip
Irritated throat
Headaches
Irritated Skin
Maybe it's not a cold or sinus infection at all…maybe you have a mold allergy. Mold allergy symptoms are frequently thought to be cold symptoms, the big difference is that cold symptoms eventually go away – mold symptoms remain as long as you are exposed to mold spores.
Does Mold Affect Everyone the Same?
Not everyone has an allergic reaction, but those who do can become very uncomfortable, even to the point of becoming very ill. In fact, if you're someone who suffers from asthma, exposure to mold may cause your asthma symptoms to get worse.
People who are at the highest risk of health problems especially allergies from mold are:
The very young
The elderly
People who already have respiratory problems such as asthma, other allergies or emphysema
Weakened immune systems such as people going through chemotherapy, those who have HIV, and those who have had organ transplants.
How Does Mold Make You Ill?
Mold is a living organism (a fungus) that grows and reproduces as tiny, microscopic spores are formed and released into the air. As the spores land on a surface that offers them what they need to live, moisture and organic materials for food, they can begin to grow.
Because mold spores are always in the air around us, whether we are inside or out, they can find their way into our bodies naturally as we breathe. This usually isn't a problem unless the mold spore levels are too high when our bodies start reacting in the form of allergies or illness.
If you're experiencing symptoms that just don't seem to go away, you should examine those places where you spend a lot of time, home or work, to see if there is mold growing there.
Locating Mold – Where to Look After Experiencing Symptoms?
Where there might be water leaks
Where there may have been flooding
On your walls or ceilings
In your carpet or behind your wallpaper.
In your basement or crawlspace
Mold can grow in your walls or ceilings especially if the external wall has a crack (or multiple cracks) that collects moisture whenever it rains.
Painting over mold is never a good idea, the only way to stop it from reappearing is to remove it first, and sealing all cracks that are collecting water.
What about leaks?
One family had a leak from their dishwasher they weren't aware of. Over time, the linoleum on their kitchen floor started turning gray. As they investigated and found the leak, the mold on the linoleum and on the plywood flooring became evident and had to be replaced.
If left unattended, mold will still linger on, causing allergies even when the source of the moisture has gone away. If there were small children in the house in the above mentioned case, the floor would have been a source of allergens for years to come – if not for a mold inspection and testing run.
Mold in Ventilation Shafts And Air Ducts
Another big issue is that you might be living in an older building which has air ducts that are not cleaned regularly, or at all. Air ducts are ventilation infrastructure that is supposed to guard the building against stale air but dust, pollen, and even bird feces and feathers all pile up in ducts over the years.
Combined with moisture, the end result is not pretty at all and could potentially pose a health hazard, not just as a mold-spreading machine.
Even defunct, without a spinning blade at the end, air ducts can be dangerous and have air flowing through them via draft currents or strong winds. Once a strong wind "activates" all of the piled up dirt in an air duct, all rooms that feature an air duct are at risk of becoming a cause for various allergies as everything that's piled up in the shaft will now disperse across the rooms.
HVAC ducts can be particularly nasty. Cleaning both the filter in the HVAC unit itself and the ducts will get rid of mold. Mold only needs warmth and moisture, so keep this in mind.
Symptoms That Get Worse When the AC Turns On
If you or others start showing allergy symptoms whenever the AC is turned on, your #1 suspect should be dust and mold spores. If there's a noticeable musty odor as well, there's a high chance it's not just dust, but actual mold growth you're dealing with. Dispersed like this, mold can cause headaches, skin, nasal and throat mucosa irritation, nausea and other more serious symptoms.
You can always go to an allergy specialist doctor to check if it's dust (which is 90% comprised of human skin, by the way), seasonal pollen, or the mold growth that's causing the allergic reactions. The worst scenario is if you have multiple allergies and a weakened immune system.
When Do You Need to Call an Expert in Seattle?
For allergies and disease symptoms, contact a doctor immediately and get your symptoms in check. If left unattended, allergy symptoms can get out of hand and influence your day-to-day life, mood, routines, work capability and cost you more in the long run.
Regarding the mold, you may need an expert to locate and determine the extent of the problem.
Contact us if you think you have a mold problem – we know what to look for, where to find it, and what to do when its found.