Could You Be Living With Mold?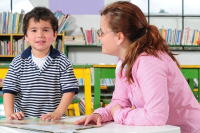 Because we know that mold spores exist virtually everywhere, we should each be asking ourselves if we could be living with mold.
Chances are pretty good that each of us comes into contact with mold several times a week, and we probably don't even realize it. But coming into contact with it isn't nearly as bad as if we are living with it.
Where we live…
Although our houses are the predominant places we "live", we also have to consider the other places we "live" or spend a large part of our lives. Mold can be found in:
Homes & Apartments

Mold will be found growing in attics, crawlspaces, under sinks and in closets and drawers.
When mold is found in apartments or rental houses, the issue really becomes who is responsible for the cost of remediation.

Schools

It can be found on walls, in restrooms, showers and kitchens.
When mold growth is too great, it will impact the comfort and health of staff and students causing fatigue, nausea, or even increasing asthma attacks.
All schools can experience mold problems, but older schools and schools located in areas of high humidity are at higher risk.

Businesses and offices

Currently, there are no OSHA standards for what are acceptable levels of mold spores in the workplace, but the effects on health should be reason enough for business owners and managers to prevent or remediate mold growth.

Even in your hair!

I read an article the other day that talked about people who wore their hair in dreadlocks. The article commented that dreadlocks require a proper amount of maintenance which includes special products that allows the hair to continue to grow and entangle. However, if there is too much maintenance and too much product, the hair may not thoroughly dry out, and mold and mildew will begin to grow.
What should you do?
If the mold problem is in our home, the solution is easy, hire a mold inspector to locate the growth and what is causing the problem, then get it remediated.
But if the mold issues are in a school, an apartment or a business it gets a little more complicated. A mold inspector still needs to be hired, but it's not up to you as an individual to do that. So I would begin by talking to administrators, managers, apartment owners and business owners to get the process started. Don't ignore the problem because you are not in direct control of the situation, keep talking to people until you have found the person who can get things done.
Luckily, if the mold is in your dreadlocks, you don't need an inspector, you may just need a haircut.
Mold Solutions is a full service mold solutions provider for the Seattle Puget Sound area, Bellevue, Everett, or Tacoma
We can remove the threats to your health and safety caused by mold.