How Harmful is Breathing Mold?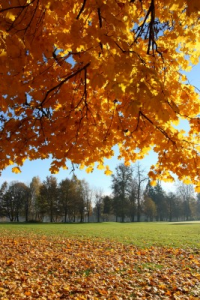 Fall is fast approaching, which means leaves are falling and decaying, and people are having allergy and asthma attacks.
The decay is caused by mold doing it's job, feeding off the organic plant matter and turning it into organic compost.
When this natural cycle occurs outside people with allergies can become very uncomfortable, but when mold is growing and feeding off the organic materials in your house, it is not only uncomfortable, but can become dangerous.
About Mold:
Mold is not like typical plants that produce their food by means of photosynthesis, mold is a fungus that must find its food to survive, and it will find it in dark, moist, warm places…that's where fallen leaves, over ripe fruit and your water damaged wallboard comes in.
As mold finds its food source, the process of decay and destruction begins.
How Mold Grows
Your home can be the perfect environment for mold to grow, like you it likes nice warm places with moist air. And like you, it will thrive when conditions are just right.
As mold grows, it spreads by sending out tiny seed like spores that travel through the air looking for the same conditions. This process happens rapidly, in fact if you have had water damage and haven't thoroughly dried out everything that got wet, mold will begin in about 24 hours.
Some molds produce mycotoxins, which are dangerous to human beings, and are all but impossible to destroy. If we have mold in our homes, when we breath the air, we are also breathing in the mold spores and possibly dangerous mycotoxins.
Possible Health Problems Related to Mold:
Respiratory problems – trouble breathing, allergies and asthma
Headaches
Fatigue
Sinusitis
Digestive Problems
Depression
Aching joints
If you're experiencing poor health symptoms that you can't explain, you might want to consider the possibility of mold exposure.
We are not intended to coexist with mold in our homes – call us for a FREE mold assessment.
Mold Solutions NW is a full service mold solutions provider for the Seattle Puget Sound area, Bellevue, Everett, and Tacoma.