Getting Rid of Mold in Auburn
Mold removal and remediation services in Auburn not only get rid of mold growing in your home, but also ensure it cannot come back and take hold again. Mold can strike anywhere, even in Auburn. It is possible for mold to hide in buildings for years at a time or take root during the early construction phase.
Call 425-888-3332 to Schedule an Appointment
Table of Contents
In Auburn and the entire Pacific Northwest, Mold Solutions NW tackles mold problems. Stopping mold from starting or spreading is our focus and passion. We love the northwest just as much as you do, so our services, while permanently removing mold, are still environmentally friendly and safe.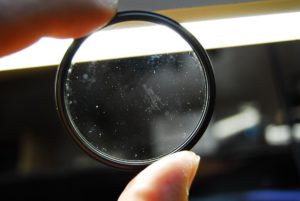 Among the products we use to address mold issues is the resurfacing agent Microbe Guard, which creates a new, permanent layer over a surface. The added layer keeps surfaces free of mold and fights attacks from new microbes. We are a full service mold solutions provider. We aren't just looking to get rid of mold you can see now – we want to make sure it never comes back. This may be particularly important for those who are protecting a home while it is still under construction.
Our thorough experts have an eye for the details, especially when it comes to protecting the environment and price. They can rid any building of mold and back it up with a warranty as part of some bids for remediation. Expertise and experience can offer you the security of knowing your mold issues will never return.
We take a three-pronged approach that includes inspection, prevention and remediation. All three of these aspects work in tandem to protect against mold and root it out wherever it may be hiding. We don't want to just get rid of mold, but offer the security of knowing it can't return. We will find every nook and cranny where mold might try to spread. By rooting out these locations, it is possible to take preventative measures against future growth. But prevention can also be part of a remediation process. After eliminating existing mold, we will seek to prevent it from ever returning.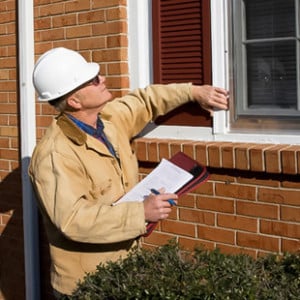 Mold Remediation in Auburn 98002
It isn't just home owners who need to eliminate mold. Businesses, schools and even medical facilities also need to make sure they don't have harmful mold sneaking in that can make people sick and damage structural integrity. Sneaky mold infestations can easily go unnoticed. Finding mold isn't always obvious and it sometimes is left to grow for years. This promotes the spread of mold, which can prove extremely dangerous for anyone living in or using the building that is infested.
A mold remediation will clean up the issue no matter how extensive it proves. We track even the sneakiest mold and completely wipe it out. We won't stop short of complete mold elimination. Our comprehensive approach ensures we achieve this.
Call

425-888-3332

to Schedule an Appointment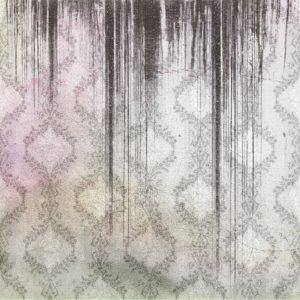 Step 1: Finding the Mold in 98002
Our first step is to search the building high and low and find ever bit of mold that needs to be addressed. Some of the telltale signs include cracks, leaks and excess moisture that can promote mold growth. You can read more about how inspection figures into our broader plan for mold solutions below.
Step 2: Containment
If mold is discovered somewhere, we will need to use techniques to prevent it from branching out to other areas. We use tools like plastic sheeting and air scrubbers to discover further mold growth. Our remediation process also keeps in mind possible contamination of other areas of the structure. Spores that are undetectable to the human eye have to be carefully contained so the mold cannot take root elsewhere in the building and start regrowing.
Step 3: Products
Now the mold is eliminated. Once we begin to treat the mold, Mold Solutions NW will use various products to eliminate the mold. One product we use is MMR, a commercial grade tool that gets deep beneath the outer layer to destroy mold. Additionally, we address the stains sometimes caused by a mold growth. During mold removal, you might notice stains on surfaces like wood that were caused by the mold itself. MMR helps Mold Solutions NW address stain concerns as well as mold growth by getting under the surface on affected areas.
Step 4: Cleanup
It is sometimes necessary to dispose of certain items too badly damaged by mold growth. Carpets, cabinets and drywall are all common items in need of disposal. That's all part of the cleanup process, which also includes vacuuming and sweeping up any dirt or minor particles overlooked in the remediation process. We use a HEPA vacuum while cleaning to make sure that invisible particles don't escape into the air. This is a second stage of containment. We want to make doubly sure that mold doesn't find a way out of the contained work area and into a different part of the building.
Step 5: Keeping Mold Gone
Mold remediation should not just kill a current growth, but also ensure mold doesn't find a way to come back. Our 10-year warranty promises that the EPA-registered anti-microbial we use will keep mold from growing back after it is removed. You will have no reason to worry about chemical irritants, either, as the anti-microbial we use is non-toxic, water-based and has no VOC emissions. We go into more detail about our prevention strategies below. We will make sure mold has no chance to return after we eliminate it from your home, office or other building.
Step 6: Last Appraisal
Finally, we make a thorough inspection of our work to ensure we didn't miss a single spore. Surfaces with contamination and mold are removed and destroyed and the work area is cleaned up. We offer a 10-year warranty so you can feel secure in this inspection. The initial and final inspections of a building suffering from a mold problem are important for first identifying all issues in the structure and then making sure the remediation and prevention were completely thorough. Our inspectors have years of experience in mold remediation. They use their knowledge to carefully and meticulously inspect any place where mold might hide.
Call

425-888-3332

to Schedule an Appointment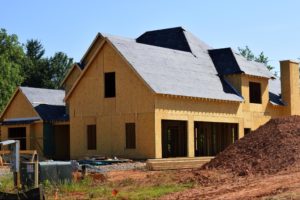 Stopping Growth in Auburn 98002
As mentioned above, it isn't enough just to remove mold. Stopping growth now must be coupled with stopping growth in the future. Preventative measures are therefore an important part of our approach. Mold isn't a novel issue in Auburn or the Pacific Northwest; a lot of people are concerned about preventing mold growth even before they see any. Any home, office or other structure built here has to be aware of the effects of the damp climate we live in. Therefore, prevention is a serious concern in this area.
People often desire mold prevention services while a new building is under construction. As a home is being built, it may be exposed to rain and other natural elements that could promote mold growth. Rain, air moisture and wet ground are all threats the Pacific Northwest is well-known for. But during the building of a new structure is also a great time to explore mold prevention plans that can offer peace of mind even after the building is done with. Mold that finds a foothold during construction can hide in a home for years to come before finally being noticed. In that time, it has a chance to cause damage and illness. Mold can make not only you and your family sick, but also your pets. Plus, surfaces like walls, ceilings and floors – and even the foundation – may be made weaker by a mold infestation.
If you want to protect your family and home, stop mold before it can start. And prevention should not be limited just to homes; hospitals, schools and offices should also try to prevent growth. Any new structure can get infested with mold before it's even complete.
Microbe Guard is a key component of our approach here. Microbe Guard can establish a new layer over an existing surface such as a wall or section of flooring. The added layer will also fight off microbes. A surface covered in Microbe Guard repels spores in the air that try to dig in and grow in a different location.
Mold prevention is a key component of our overall strategy of mold solutions in Auburn. Mold prevention can happen after mold remediation, but is also work before or during the process. It depends on your specific situation and whether mold already exists in the structure.
Even a building that already has a mold problem will benefit from prevention. There is no bad time to consider employing prevention methods, whether the building is under construction or very old. Even an old home that has had mold issues in the past can benefit from prevention efforts after remediation. While it may be more urgent to eliminate the mold that already exists, after that is taken care of, focusing on future prevention will offer peace of mind that mold won't take hold again. Our remediation process includes prevention of future growth for these reasons. No matter why we are conducting a remediation in the first place, we want to stop mold from coming back to infest a home or building a second time.
We pride ourselves on offering full service mold inspection, remediation, removal and prevention as part of a comprehensive plan to eliminate mold. We won't let mold destroy your home, office, school or other building, with our attention to safety, details and your particular circumstances.
Call

425-888-3332

to Schedule an Appointment
Mold Inspection in Auburn
Mold can hide for years. We therefore conduct in-depth inspections during any remediation of a building with issues.
Our inspectors will go into your home, office or any other building and try to detect all the sneaky places mold may lurk. We want to root it out wherever it lives so it cannot harm people or property. Therefore, our mold inspection process is extremely thorough. As fellow residents of the Pacific Northwest, we understand the challenges that are particular to this area.
Mold can be a frightening discovery because of its ability to get us sick. But health issues are just the tip of the iceberg when it comes to motivations for eliminating mold. Mold can also harm pets, as well as make the basic structure of the building weaker. The foundation of the building could be dangerously compromised by mold that damages it as it grows undetected. As it grows, mold can wear away surfaces inside a building like its floors and walls, or even the foundation.
Remediation is crucial in situations where mold exists. The structural soundness of a building may wear away as mold spreads and takes hold. Our experienced inspectors understand these complications, though, and how to find any trace of mold you may have. That is why inspection is a key aspect of mold solution services, helping to find mold and damage before the situation can deteriorate.

A Comprehensive Approach to Mold for Auburn Residents
Mold problems demand solutions. A successful strategy for dealing with mold should do more than get rid of growth – it should prevent it. Mold Solutions NW understands the particular mold issues facing Auburn and how to address them. We have therefore made inspection, prevention and remediation the foundations of our strategy.
Call

425-888-3332

to Schedule an Appointment
We think our approach to mold removal in Auburn can provide top notch solutions to your mold issues. Our environmentally friendly products are affordable for anyone trying to protect themselves from mold damage and related problems. We're backed by our years of experience as well as our history of safe remediation efforts.