Black Mold Can Destroy Your Home And Health!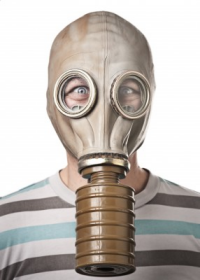 Black Mold Can Grow Undetected

It Can Pose A Dangerous Health Risk

A Certified Technician Can Eliminate the Mold and the Risk

Mold is considered a predator that can grow almost anywhere and in many cases undetected, which gives it an opportunity to grow uncontrolled and pose a dangerous threat to your health.
If you think you have found mold in your home, office or any other facility, you should have it inspected by a professional, certified inspector as soon as possible.
Why hire a professional?
Why can't you take care of it yourself?
A certified inspector:
Thoroughly inspect every nook and cranny of your home, areas you may not think to look at.
So the problem can be properly addressed, they will not only locate the mold, but will also locate the reason for the mold. You can't just treat the mold, you have to treat the problem, such as:

Open windows
Leaks
Cracks in the foundation
Sump pump failure
Any other sources of water intrusion or excess moisture

Offer a proposal or solution for mold remediation with a detailed explanation of the protocol.
A certified technician will:
Isolate and contain the affected area

Ducts, vents and other openings will be sealed off
HEPA air scrubbers, which are used to eradicate airborne mold spores, will be used to prevent cross contamination to nearby areas

Treat contaminated areas using EPA registered products
Remove any stain left by the mold
Remove items that have been damaged, but can't be remediated

Drywall
Carpeting
Upholstery
Padding
Cabinetry

Using a HEPA vacuum, the entire work-site will be swept clean of all debris to minimize the transference of contaminated particles.
Apply an EPA registered anti-microbial.
Perform a final inspection to make sure all areas have been treated correctly
Remove all equipment and materials used on the job site.
Mold Solutions NW
We are a full service mold solutions provider, who can remove the threats to your health and safety caused by mold. Our inspectors and technicians are IICRC certified and are experts in the field.
Our work is affordable, environmentally friendly, permanent, and all of our services are backed by a 10 year warranty.