What Should You Know About Mold in Apartments?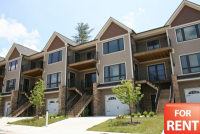 Homeowners and business owners are not the only people who have mold issues. It is not uncommon for a renter or tenant to discover they have mold in their rental home or apartment.
The problem with mold being found in a rental property is determining who is responsible for remediation, which can lead to conflict between landlord and tenant.
If you are a tenant…
Before signing your name on the dotted line of the lease, you always do a walk through to take note of the condition of the dwelling; you look for doors and drawers to work properly, the condition of the flooring and the walls and you check to make sure all appliances are in good working order.
One thing you may not have considered looking for is mold growth, check for:
Musty odors and where it seems they are originating from
Evidence of water damage, such as stains in the carpets, the walls or ceilings.
Discolored laminate on the floors that are near sinks, dishwashers, clothes washers and other plumbing
If mold is found before you sign a contract and move in, the mold cleanup would be the responsibility of the landlord. It would be my recommendation to have it remediated before you move in to avoid any health issues that the mold may cause.
Your responsibility:
Once you have determined that your future home is free from mold, and you have moved in, your responsibility begins.
It's up to you to:
Notify your landlord immediately once you have discovered a water leak.
Because mold spores are always in the air, keeping your home clean and vacuumed will help remove spores that are waiting for moist humid conditions to begin growing and spreading.
Allow fresh air to circulate by opening windows whenever possible.
If you have had a leak or water damage, make sure that all organic materials, clothing, bedding or carpets are dried as quickly as possible.

Mold begins growing within about 24 hrs, so timing is critical.

If you discover mold, contact your landlord right away.
More often than not, a mold inspector or remediator will not be able deal with the tenant, but will need to discuss the problem with the landlord or property owner, which doesn't mean they are responsible for taking care of the mold – you may need to work together to resolve the issue of responsibility.
If you are a tenant in Washington State, you are covered by the "Residential Landlord-Tenant Act", which will help you understand your rights and responsibilities.